PASSION TO REACH MINISTRIES (PTR) IS A REGISTERED CANADIAN CHARITY OPERATING SINCE 2005 WITH THE MISSION OF REACHING PEOPLE FOR JESUS! THE MINISTRY HAS A PROVEN TRACK RECORD OF BEING A CONSISTENT, EFFECTIVE AND STRATEGIC MISSIONS MINISTRY OVER THE PAST 11 YEARS. FOUNDED BY EVANGELIST FINU IYPE, THE MANDATE OF THE MINISTRY HAS BEEN CLEAR SINCE DAY ONE – PRESENT THE GOSPEL OF JESUS TO MEN, WOMEN AND CHILDREN BOTH IN CANADA AND AROUND THE WORLD. WE HAVE WITNESSED TENS OF THOUSANDS OF PEOPLE COMING TO CHRIST IN OVER 19 NATIONS OF THE WORLD. IN ADDITION, WE HAVE HELD YOUTH AND PASTORAL CONFERENCES, LEADERSHIP TRAININGS AND SEMINARS AND EQUIPPED CHURCHES ALL OVER THE WORLD.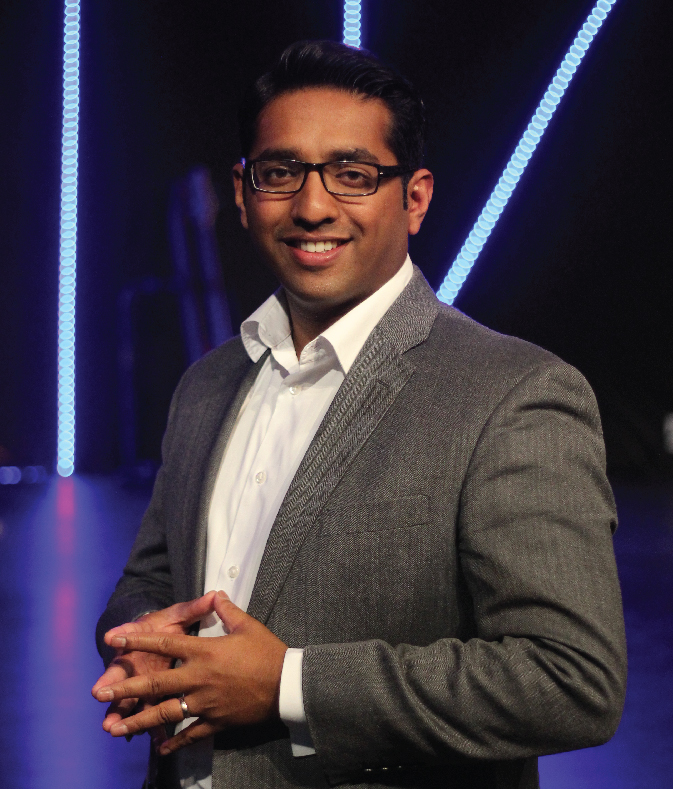 REV. FINU IYPE
PASSION TO REACH MINISTRIES FOUNDER AND DIRECTOR
Finu Iype's passion is to see people come to faith in Jesus Christ. Finu's journey to worldwide evangelistic ministry began with a life altering vision in December 2000, at the age of 15. In the vision Finu saw thousands of people falling off a cliff into a lake a fire. For the first time he began to intercede for the lives of people far from God.
After a supernatural healing experience in his late teens, at the age of 19, Finu founded Passion to Reach Ministries and serves as the Lead Evangelist for a truly international ministry. A theology graduate from Canada Christian College, Pastor Finu's preaching ministry has impacted nations such as Brazil, India, U.S.A, U.K., Germany, Spain, Bahrain, U.A.E., Kuwait, Qatar, Canada, Singapore, St. Vincent, Jamaica, Trinidad & Tobago, Ghana, Guyana, Rwanda, Kenya & South Africa.
Currently, Finu's preaching and teaching ministry takes him across the globe as well as to neighbourhoods all across the GTA. His desire to ignite a missional thrust in the local church has led to a coaching and mentorship program that is impacting thousands in the GTA.
Finu married his lovely wife Tresha in 2012. She is a great partner in the ministry and serves at Passion to Reach Ministries helping with various community outreach initiatives as well as leading worship at ministry events.
REV. CALEB NKRUMAH
CHURCH RELATIONS MANAGER AND SPECIAL EVENTS COORDINATOR
Caleb Nkrumah is a passionate minister of the gospel, committed to impacting the nations with the gospel. He is excited about mobilizing churches to be missional, awakening a great harvest of souls for the kingdom of God. As a missionary, Caleb's practical preaching and teaching ministry continues to impact believers around the world, stirring revival among churches and leading people to the saving knowledge of Christ Jesus.
His experience growing up as a preacher's kid endears him to mentor youths and young adults to discover their calling, and to navigate through life while serving God faithfully. With many years of lay pastoring experience and currently serving as a full- time minister, Caleb inspires people from diverse cultural backgrounds to be witnesses of the gospel of Christ through faith in the Lord Jesus Christ by the power of the Holy Spirit.
Caleb, as an itinerant preacher and teacher speaks in many church-related conferences, celebration services and during youth and young adult camp meetings. Some topics of interest include the Holy Spirit, prayer, worship, missions, the Kingdom of God, disciple-making among others.
Caleb is a husband to Esther, the prayer pillar behind the advancement of his ministry. They are both blessed with an energetic son, Calex. Together, they look forward to sharing all the gospel to all generations.
KIMONE CLUNIS
EXECUTIVE ADMINISTRATOR
Kimone has a passion to serve, and it is evidenced in her commitment at Passion to Reach Ministries' head office in Mississauga where she collaborates with Pastor Finu and the team, on the behind the scenes administrative details required daily, to practically carry through the vision of getting the word of God to the world. She has 14 plus years of Customer Service experience gained from her background in Payroll and Office Administration.
Kimone's journey with God began at an early age growing up in a Christian household where she attended church religiously with her family. However, her true conversion was in 2007 when she surrendered her heart and life to Jesus Christ. Ever since she has been dedicated to learning and growing in faith and relationship with God. This dedication extends to weekly service at her local church where she has been faithfully ministering for over 9 years in various departments.
It is a passion for people that connects Kimone to the vision of Passion to Reach Ministries. She believes that one of the best gifts that we can share with others is our knowledge of the Father heart of God, and the hope of eternal life in Him.
CELESTIAL SANTIAGO
MEDIA DIRECTOR
Celestial Santiago is a graduate from Ryerson University with a bachelor's degree in Media Production and a concentration in Film Editing. From a young age, Celestial has always been involved in the creative arts in school, at home and at church. As she grew up she discovered it was more than just extra-curricular interests, but her gifts and calling from God; and so she began to cultivate this to serve God's kingdom. 
With not only a heart for creativity but a bigger heart for youth ministry, Celestial uses any free time to serve as a youth leader. Through new media and digital art she utilizes her gifting to compellingly translate the gospel for younger generations. At Passion To Reach Ministries she uses her passion and skills to bring media production as a resource for churches to amplify God's great commission. Whether it is through graphic design, film production, audio production, or digital and print marketing and advertising; Celestial was created to create.